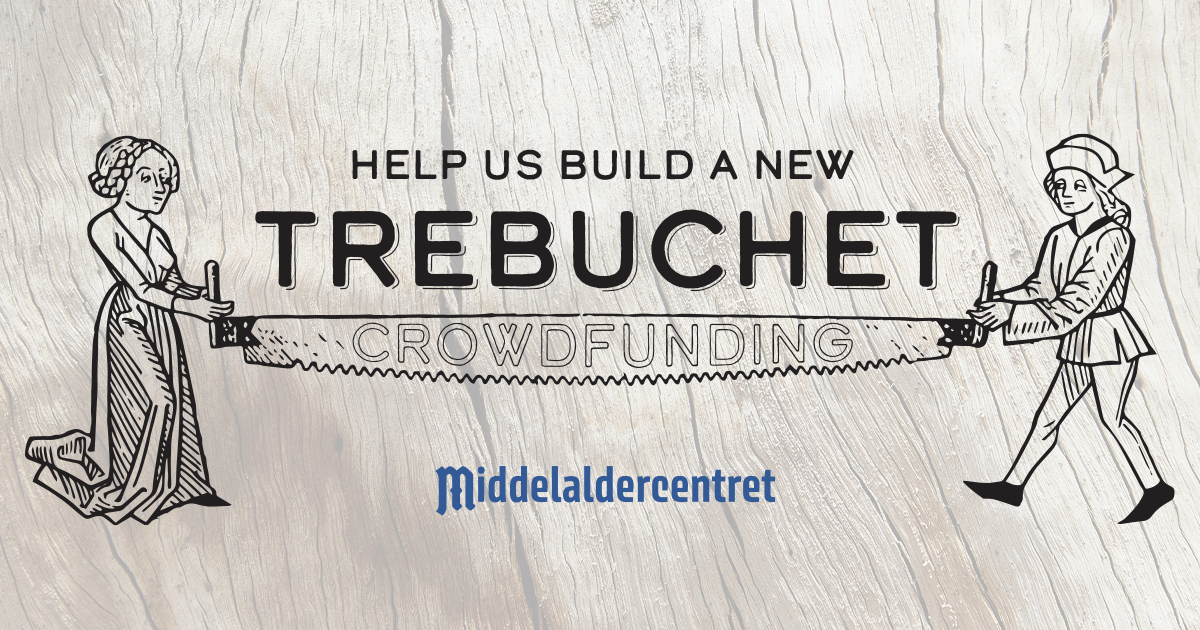 Over 30 years ago the reconstruction of a late medieval trebuchet was the starting point for building a little danish market town around the year 1400 -  Middelaldercentret Nykøbing. Through the years more houses followed and a second, bigger trebuchet was added. Today "Sundkøbing" is a lively little town inhabited by merchants and craftspeople and has become very dear to us.
Sadly the older trebuchet was strongly affected by the ravages of time and had to be taken down.
As the trebuchets have become a trade mark and main attraction for the Middelaldercentret, the museum has decided to build a new one. To shoulder the enormous costs they have started a crowdfunding campain running until January 7th 2023:
INDIEGOGO - Medieval trebuchet
We would like to entice all friends and guests of our site to do like we did, have a look into their coffers and contribute to the building of the new trebuchet.
Thank you!
Video with background information